Saturn
Saturn is comfortable and eye-catching at the same time. The pieces combine microfibre tulle with contrast plumetis flocking and a strip of elasticated Leavers lace. The straps incorporate strategically placed velvet details. The colours come in pairs: moss green is teamed up with black, while navy blue is matched with violet.
Like all Andres Sarda collections, both bras and briefs come in different styles, carefully designed to cover the needs of every part of the day and every body shape, from the smallest to the largest cups. The bras include a triangle without wires, a sexier cut with a low neck (and a back that fires the imagination) and a balcony (with push-up effect). The briefs are also available in various styles, including very comfortable boxers (with central back seam and elastic finishing) and a more seductive mini-tanga.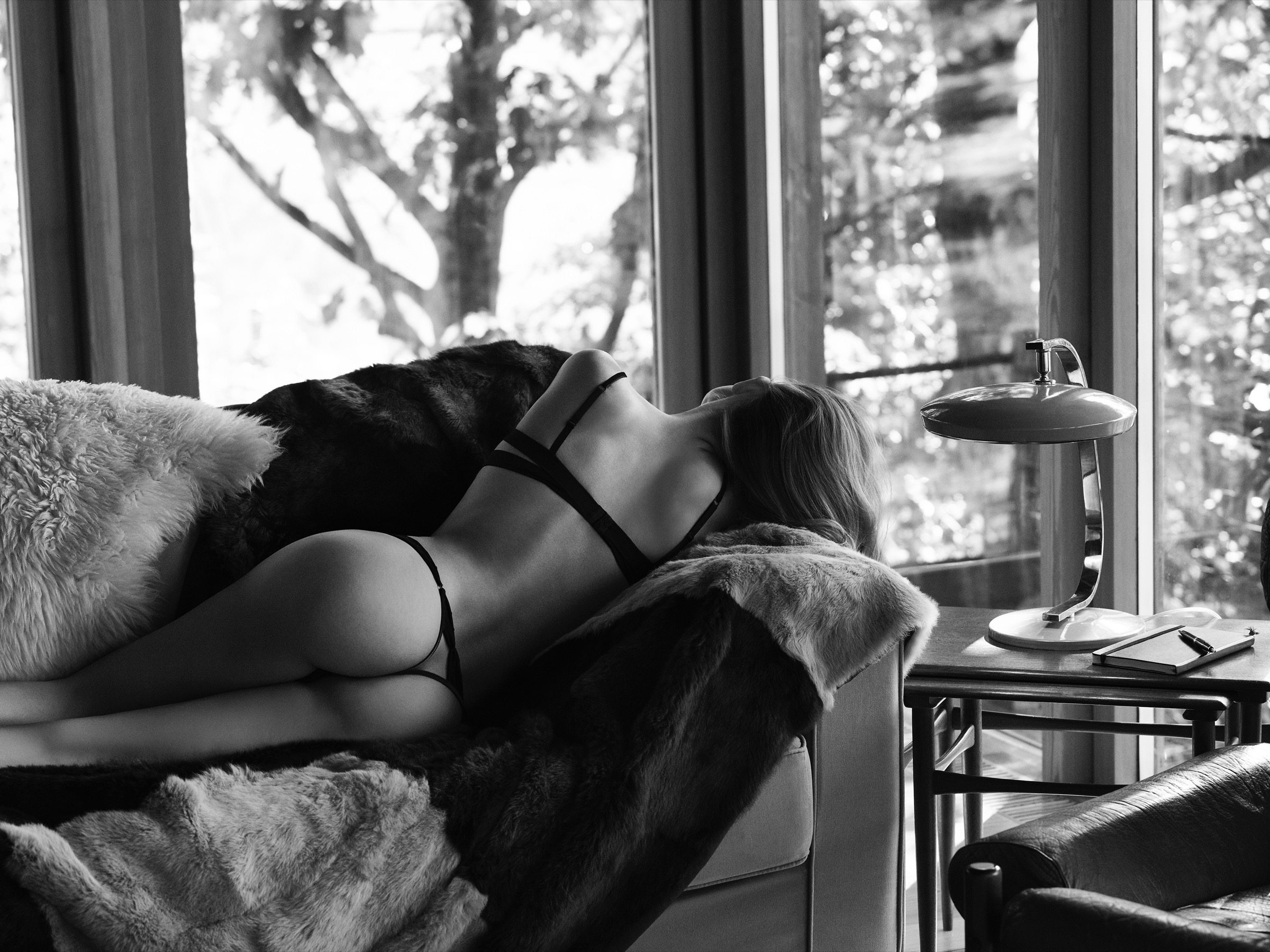 Mars
Mars comes in two very different but equally powerful prints. The first is a classic animal print, combined with elasticated Leavers lace in chocolate, while the second is an English floral print matched with delicate pastel shades. This series is made from elastic microfibre, a smooth, comfortable yarn with the look of silk muslin, which fits like a second skin. Special details catch the eye, like the Swarovski crystal buttons and the body with shorts, which can be worn on its own.
Venus
Lace is at its most sumptuous in this series, where it has a leading role. Calais Leavers lace of the highest quality and durability, manufactured using traditional techniques that guarantee maximum comfort: supremely smooth with embroidery that brings out the richness of the lace, emphasising its pattern. The tones of this collection are Blush, a very clear and soft – almost pink – make-up colour, elegant charcoal Black and powerful Burgundy. The pieces are decorated front and back with highly erotic strips, inspired by garter belts. The golden details are an unobtrusive nod to the 1950s.
The bras are available in two styles, balcony (with or without wires) and push up (with removable pads in cotton), which also feature suggestive elastic strips. Four different briefs are available: high low-cut briefs, mini-tanga, a very comfortable wide tanga and elegant classic briefs without elastic at the back. The body is the jewel in the collection, with a strip of lace at the front and a spectacular symmetrical back with elastic strips that converge like sunrays.
Neptune
The fourth series in Andrés Sardá's Fall/Winter collection comes closest to haute couture: it features Chantilly Leavers lace with classic fringe together with French silk of the highest quality. One of the stars of this collection is a lace top that can be worn as lingerie or on its own.
The pieces come in combinations of two colours: black lace with silk in make-up and wine-coloured lace with silk in lavender. All the details have been afforded the greatest of care: the laminated straps, the different types of lace in a single piece (front and back on the briefs), no elastic to avoid marks and silk that peeks from under the lace, where it really catches the eye. Neptune also features a gold-plated chain with two hanging Swarovski pearls that are adapted to each of the bras.
The classics Eden & Cinnamon
Eden & Cinnamon are two classic Andres Sarda series that return season after season with small variations. This Fall/Winter Eden comes in a new colour combination: chocolate with pink make-up. The bras and briefs provide an ample spectrum of options to meet the needs of demanding women who want to be attractive, well-dressed and comfortable.
Cinnamon includes a bra without wires decorated with Swarovski crystals in make-up on microfibre of the highest quality and lace and silk details. The back is a strip of satin with Swarovski crystals. As well as the usual Cinnamon styles (wired, balcony, push-up), the seamless briefs provide a unique level of comfort and beauty.